The Ultimate Guide to Designer Window Treatments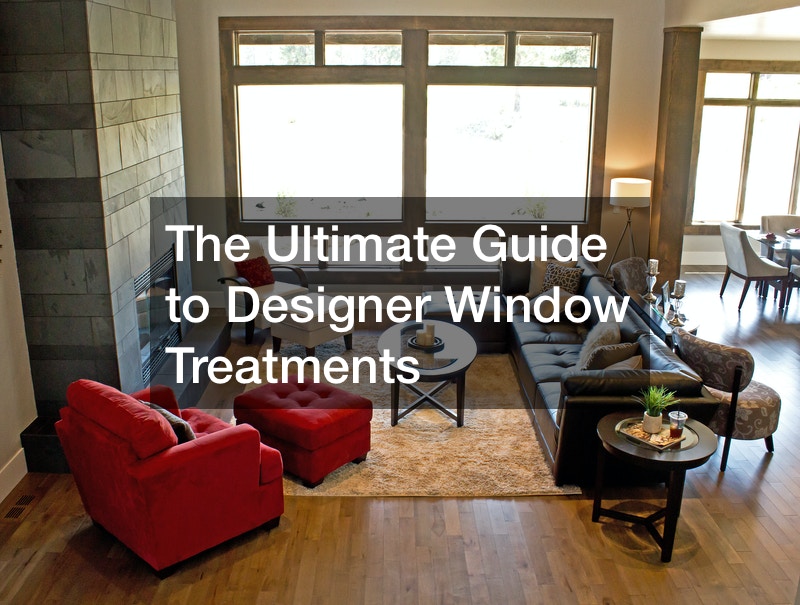 Julie Khuu gives us a thorough rundown on the window treatments for your home in The Ultimate Guide to Designer Window Treatments.
There are many different ways to spice up windows. Window treatments come in different styles and materials. And, of course, they serve as a beautiful way to provide privacy and blackout sunlight.
The way you cover your windows helps set the design tone for the room first.
There are many key takeaways in the video:
For one, don't confuse drapes for curtains. Drapery panels are a little bit heavier than curtains – also lined and more formal than curtains. By the way, inverted pleats look great on drapes.
Garment curtains are great if you will often be opening your curtains since they slide better.
Sheer panels are great for layering and still allowing sunlight into the room while utilizing semi-privacy.
Shades are ideal for bathrooms, kitchens, or any space where you don't want or need flowy curtains.
Try billowy shades for an elegant look or bamboo shades for a warm earthy one.
Have fun and pair window treatments for prime privacy and style. Consider the weight and texture of your window treatment material. Don't forget about window hardware like rods – brass elegance or wood warmth? It's up to you.
Whatever you do, remember shades and plantation shutters should be your last resort if you want your room to look modern!.