Home Improvements to Consider This Fall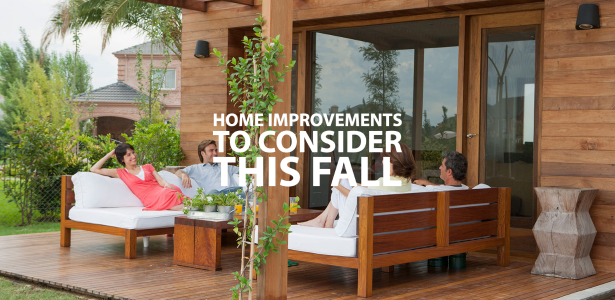 Many people consider the end of summer and the start of fall two very separate seasons, but home improvement enthusiasts know otherwise. Fall offers many opportunities to make changes around your house while the weather is still favorable and the foliage is changing colors outside your window. There is plenty to be done inside, from minor upgrades to major renovations, while also nice outdoors.
If you are thinking about a new addition to your home this year, the fall months are a great time to start making plans and preparations. The summer heat is gone, and with it, the distractions of yard work and gardening. Fall is also a good time for homeowners looking to sell their houses as they come on the market just as school begins. With any luck, you can get your home improvement projects done before the holiday rush kicks in. Here are some home improvements to consider this fall:
Installing a New Roof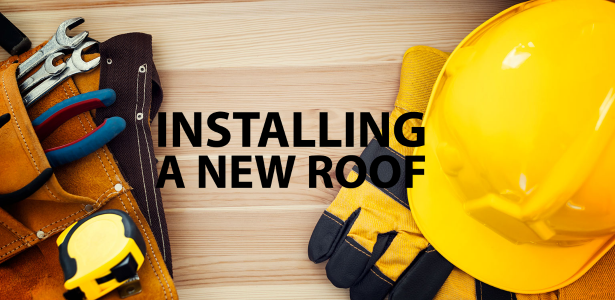 If you live in an area that experiences severe storms or extreme temperatures, or if your roof is more than ten years old, it is probably time for a new one. Replacing the roof may also be required to pass mortgage inspections. If you are unloading an older home on a land contract, new shingles can add value to the deal and catch the eyes of potential buyers.
If selling is not your primary motivation for installing a new roof, you can still enjoy your investment's full benefits. New shingles will keep out water, increase energy efficiency and make your home more attractive; they may even extend its lifespan by protecting it from rotting.
Add Central Air Conditioning
Central air is one of those upgrades that many homeowners put off until their current systems fail catastrophically or at least until one gets so hot it becomes unbearable. One benefit to waiting is that you get more styles; another is that prices fall every day. But if you are looking to sell your home, it is time to put comfort over cost. And if you are a buyer with a family, you may not be able to resist the siren call of an air conditioning system that pumps out cold air at every corner of your house.
The fall is also a good time to have the heating and cooling systems in your house inspected. A power flush in your furnace can help it use less energy during the colder months. Improve your indoor air quality by having air ducts cleaned or installing an air purifier.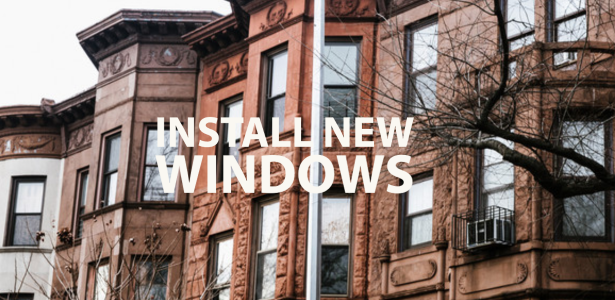 Replacing your old drafty windows makes sense whether you live in an older or newer home; they will help insulate you against outdoor noise and let in more natural light (and lower your energy bills). Installing new windows can also increase curb appeal for resale by eliminating those flimsy accordion window frames that don't do much except collect dust and dirt: one less thing for buyers to complain about. If you are hoping to complete this project before the winter has passed, you can opt for vinyl replacement windows to get the installation done in a flash.
Replacing your old drafty windows with energy-efficient ones can make a real difference in the amount of money you spend on heating and cooling bills. It also makes your home more comfortable and can increase its resale value.
You do not have to replace all the windows in your house at once, but if you take out a home equity loan to finance the project, that is an option.
Upgrade Electrical Service
Having enough power for all of your home's appliances and gadgets is important. Still, it can be hard to know when you have reached capacity until an expensive appliance gives out or turns into a fire hazard because of overloaded circuits. Having too few circuits may also be an issue if you are hoping to sell your house; it is worth doing the homework before interviewing real estate agents because they will probably ask about what kind of service line your home sports. You can always upgrade during construction, if necessary, but this is not something you want to go without if at all possible.
Do Some Landscaping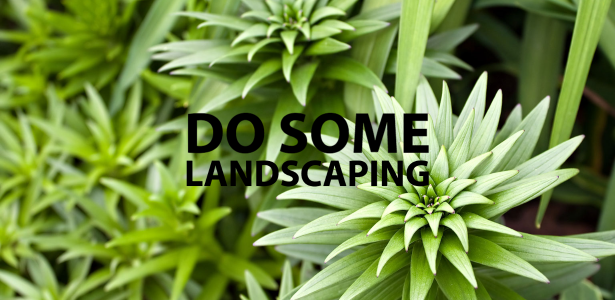 It may occur, but it is still a good time to start landscaping. Growing seasons are shifting, and the cost of spring planting is dropping. October also means that many plants are preparing to go dormant for winter, even rhododendrons (when they do, their leaves turn yellow). That said, you do not want to wait until June or July to plant shrubs; the less-than-ideal weather conditions will stunt their growth or kill them off completely. If you are like many homeowners, you will spend the summer months either on vacation or working on your home inside and out. If you had planned on doing some outdoor repairs and updates, such as landscaping, but did not get around to it by late summer, there is no need to worry because fall is a great time to focus on your home's exterior maintenance.
Most people do not think about landscaping their homes during the fall. But there are some good reasons this might be a smart choice: once temperatures drop and winter sets in, your lawn will go dormant, and many plants die off. This means that while most yards look unkempt with brown grass poking up here and there against bare trees, yours will look as lush and grassy as ever, making you the envy of your neighbors.
If you want to add curb appeal, now is a good time to have your lawn mowed and your other landscaping tended to: it is a good time to use your tree remover to keep your yard neat. Cleaning up the yard before winter will help you enjoy it during warmer weather, when you can expand your house's outdoor living space.
Fall is a great time to focus on the exterior maintenance of your home. Another thing to consider is that some plants, such as Japanese maples, turn brilliant colors during fall. If you plant these trees along your fence line with the help of a fence company or in front of some barren trees on your property, they will make those trees look vibrant and visible from across the street instead of dead and barren. In addition, people love to see fall foliage; if you have a large yard with lots of big old oak trees, it is a perfect place for family gatherings this time of year. You can also rake leaves into a huge pile and then jump into them!
Make Repairs
No matter what time of year it is, it always makes sense to fix any problems with your home as soon as you discover them: like broken windows, sagging roofs, ac repair, and clogged gutters with the help of reputed roofing services, rather than waiting until you can afford them or they become catastrophic. Of course, if you are planning to sell your home in the next six months, you will want to make sure all of your updates are done before putting it on the market (unless you like testy buyers).
If you have a roof that leaks or shows signs of damage, this is the time to contact the best residential or commercial roofer to repair it before winter sets in. Even minor repairs can stop the damage that leaks do to your ceiling, flooring, and belongings. If necessary, get a few estimates for roof replacement so you can estimate your costs.
The fall is also a good time to have your home inspected by a professional for safety issues. Termites, small cracks, or problems with locks or wiring are easier to assess when there is no snow on the ground. Carpentry projects may be possible during this time of year, depending on where you live. Plumbing repairs, fixture installation, and even drywall work could be done without conflicting with colder weather conditions outside.
Repaint Your Home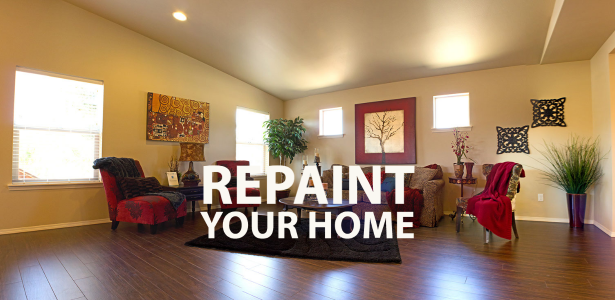 If there is one thing obvious about real estate agents and home builders, they do not like homes with dirty or peeling paint; it makes them think no one has lived there for years and raises the specter of rot inside the walls. If you cannot afford a complete repaint right now, consider just doing touchups where necessary: especially around windowsills and doors that get lots of traffic.
Do not forget the exterior of your home. Clean mold or mildew off concrete or masonry surfaces that are stained to restore them to their original beauty, then paint the siding and trim before winter sets in. Paints specially formulated for exterior use are available at home improvement stores.
A fresh coat of paint can be a quick and easy update that makes your room feel brighter and more cheerful. Repaint in colors that reflect the time of year; warm oranges, reds, and yellows for autumn and bright whites and blues for the winter months. A lighter color reflects natural light better than darker colors do, making rooms feel larger and cleaner. Even if you don't think you need to repaint, perhaps spruce up some walls or freshen up trim or molding, take note of how much you like the finished product before committing to anything major this fall season.
Make an Energy Audit
You might also want to have an energy audit done, especially if you want to make sure your home is as energy-efficient as possible. An audit will cost will vary based on the service provider you choose: the expert should give you a list of everything that needs fixing or replacing.
As you get ready to do your renovations, consider having an energy assessment done on your home. Not only do they tell you where the problems are, but many times it is possible to finance the repairs through tax credits and other incentives. Annual saving is common after making improvements. It is vital to consider making energy-efficient upgrades. If you are willing to increase your carbon footprint to save on increased energy bills down the road, then now is the perfect opportunity for some green home improvements. Swap out old lightbulbs with compact fluorescent bulbs or consider investing in solar panels that will provide more than enough electricity for your house.
Consider Repairs and Replacement of Your Doors
The appearance of your front door is important, but so is the one used for garage ingress and egress. If yours looks old and raggedy, even if it operates fine, consider installing a new one to boost curb appeal not just for flippers and real estate agents but potential buyers down the line.
New doors can also add value and comfort to your home. Plus, they can do more than keep out the cold. Entry doors with sidelights provide a warm welcome while adding security and increasing the beauty of your home.
Repair or paint your front door If you are sick and tired of looking at that rusty old screen door or faded green front entrance, now is the time to let your creativity run wild and make a change. Brighten things up with a fresh coat of paint, or replace that dented, barely hanging screen door with a new-and-improved model that will last you for years to come.
When combating wind, rain, and even snow over the fall and winter months, it is only natural that these elements wreak havoc on your exterior doors and windows. If you want to avoid having to replace your doors and windows entirely, then you might want to think about investing in storm doors or even new window panes that are more energy-efficient than what you currently have installed. Other ideas might include an elegant stained glass insert on the front door; it is sure to draw attention from passersby as well as those who live inside your home.
Install New Cabinets and Countertops
Does the kitchen need a little pick-me-up? If you are tired of looking at stained or scratched cabinets or counters that do not suit your style, then now is the perfect time to make a change. New kitchens can mean an entirely new feel for your home. Undertaking new cabinets and countertop installation might be just what you need to give the space a facelift.
If you are not ready to replace cabinets or flooring, maybe it is time to give your countertops a facelift. Whether you choose to go with granite or quartz, now is the perfect time to invest in new countertops that will complement your indoor décor and keep things functional for many years.
The fall is a great time to work on your house because not only can you avoid summer distractions, but there are also tax incentives available for certain renovations. If you have any questions about what items may be tax deductible, consult with an accountant before beginning your project.
As the leaves fall and the temperatures drop, home improvement projects seem to become a popular activity. The winter and early spring months can be used for deep cleaning and projects requiring warmer weather outside. Many homeowners consider this time of year a good time to catch up on long-term projects that they have been putting off or to tackle some expensive remodeling projects such as the bathroom remodel. Still, often it is recommended to settle for cost-effective projects like a home repaint instead of considering masonry contracting for completely re-doing an existing room in your house.