Improving Your Home Doesn't Have To Be Expensive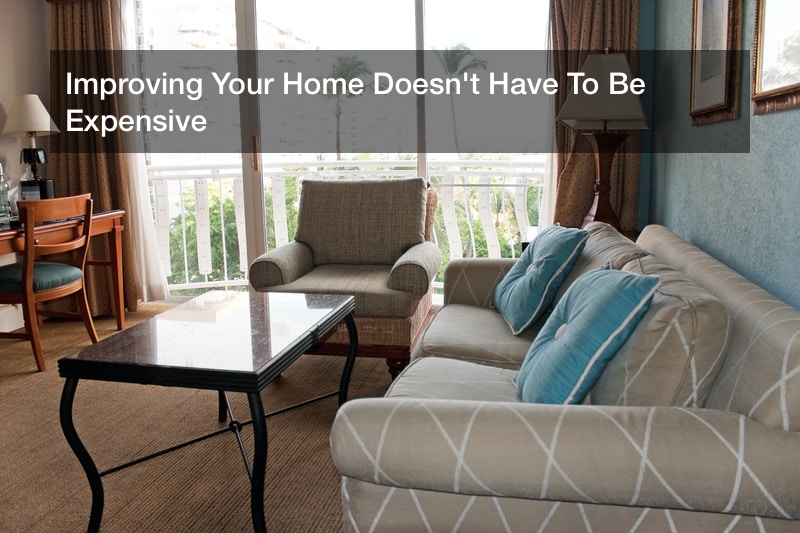 If you own a home, it's likely that you will want to make changes at some point, either to improve your enjoyment of the home or to increase its value. However, you may not have the money in your budget to make big changes, such as remodeling a kitchen. That's nothing to worry about, because there are plenty of fairly inexpensive projects you can do that will make a big impact on your home. Here are just a few of them.

Painting a room is one of the best inexpensive projects you can do in your home. If you are painting because you want to boost your home's value, it's best to stick with neutral colors. In a survey, more than one-third of homeowners said they would choose a neutral color palette when painting. However, in some cases, more bold colors can be a good choice. For example, a Zillow analysis found that blue bathrooms can boost your home's value by an additional $5,400. Picking out paint is the most important part of your painting job. Not only do you want to get the right color, but you also have to make sure you get enough paint to get full coverage. You also have to take into account factors such as whether anyone has a latex allergy. If a member of your family does have a latex allergy, then you will need to use non-latex paint.

Another inexpensive home project that makes a big impact in your home is replacing hardware. You can replace doors and handles on cabinets in your kitchen and bath for just a few dollars per cabinet. That can allow you to do a high-impact project in your home and produce a very noticeable change for just a couple hundred dollars. You can't beat that kind of result.

When thinking about ways to spruce up your home, don't forget about the outside. Curb appeal is very important, especially if you are trying to sell your home. Again, there are many inexpensive outdoor projects that can give your home a boost. These include changing your porch paint color, changing your deck paint, repainting the trim on your home and making some improvements to your landscape.

Improving your home doesn't have to be expensive and extensive. These are just a few of the affordable ways that you can give your home a boost.