How to Maintain Quartz Kitchen Countertops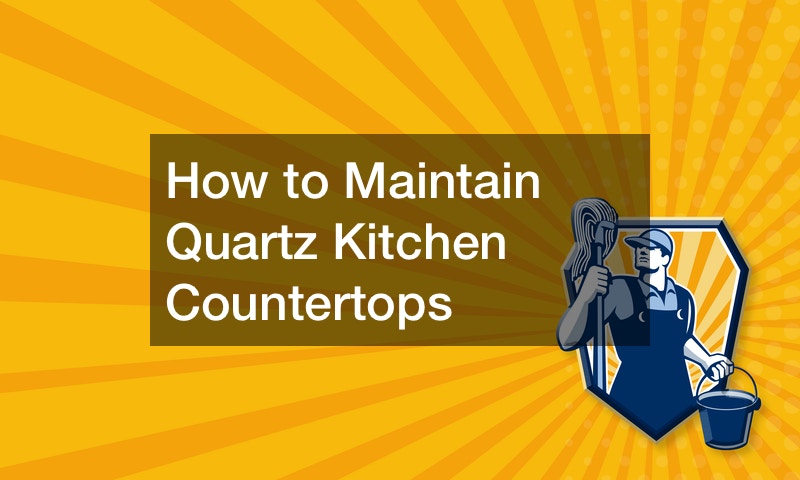 If you are looking at installing new countertops, you may be considering quartz kitchen countertops. Quartz is a great material for kitchen counters specifically because it is exceptionally durable, moderately heat resistant, and generally easy to maintain. These qualities are hard to find in just one countertop material, so quartz has become an exceptionally popular choice for homeowners who love to cook.
Before you purchase quartz kitchen countertops, however, you should learn how to maintain them. No kitchen countertop is without its drawbacks. Quartz countertops are often light in color, and they can become lightly stained with use. These stains typically come out over weeks or months of regular cleaning, but they can be troublesome to some homeowners. But it's important not to roughly scrub at a stain with a melamine sponge or abrasive cleaner. These products can change the sheen on that part of the counter. While the stain may be removed, that spot on the counter will never look quite right.
Instead, try cleaning the counter repeatedly over a few weeks with dish soap or a product designed to clean granite countertops. These products are safe to use and will eventually remove virtually any stain.
.