What NOT To Do When Power Washing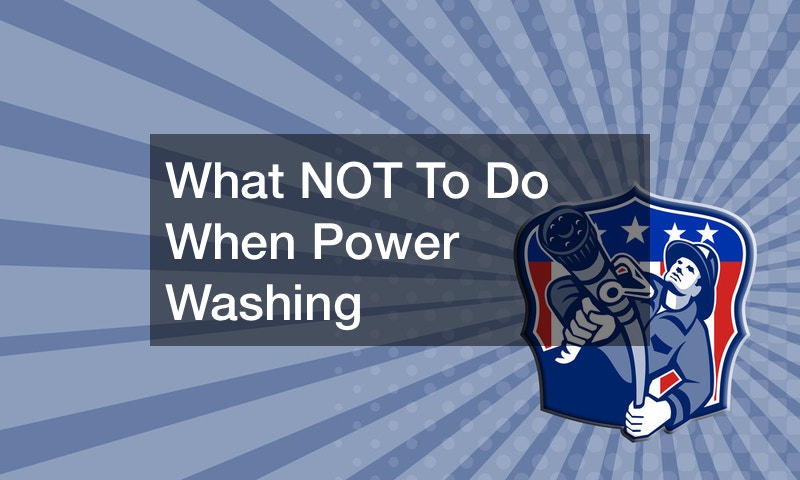 Renting or buying a power washer for driveway and sidewalk cleaning is a great idea, particularly if you have a lot of space that you need to clean. However, there are a few things that you should know before you do so. After all, that video you watched makes power washing look easy, but there are a few things that you need to pay attention to.
For one, always wear closed-toe shoes when you're power washing, as rocks and water can kick up and be dangerous.
Secondly, avoid sweeping back and forth with the washer, as this will leave marks. If your pressure washer is an upstream mix, don't add any harsh chemicals like bleach. They will go through the tank and pump, damaging the power washer. From there, remember to release pressure away from the surface, because pressure builds up and can cause damage. Remember to also stay realistic with the power washer's abilities, as it's better to have a stain than damage. Finally, don't underestimate the gallons per minute.
Power washing is a great tool. Just make sure to follow these tips for the most success and to stay safe.